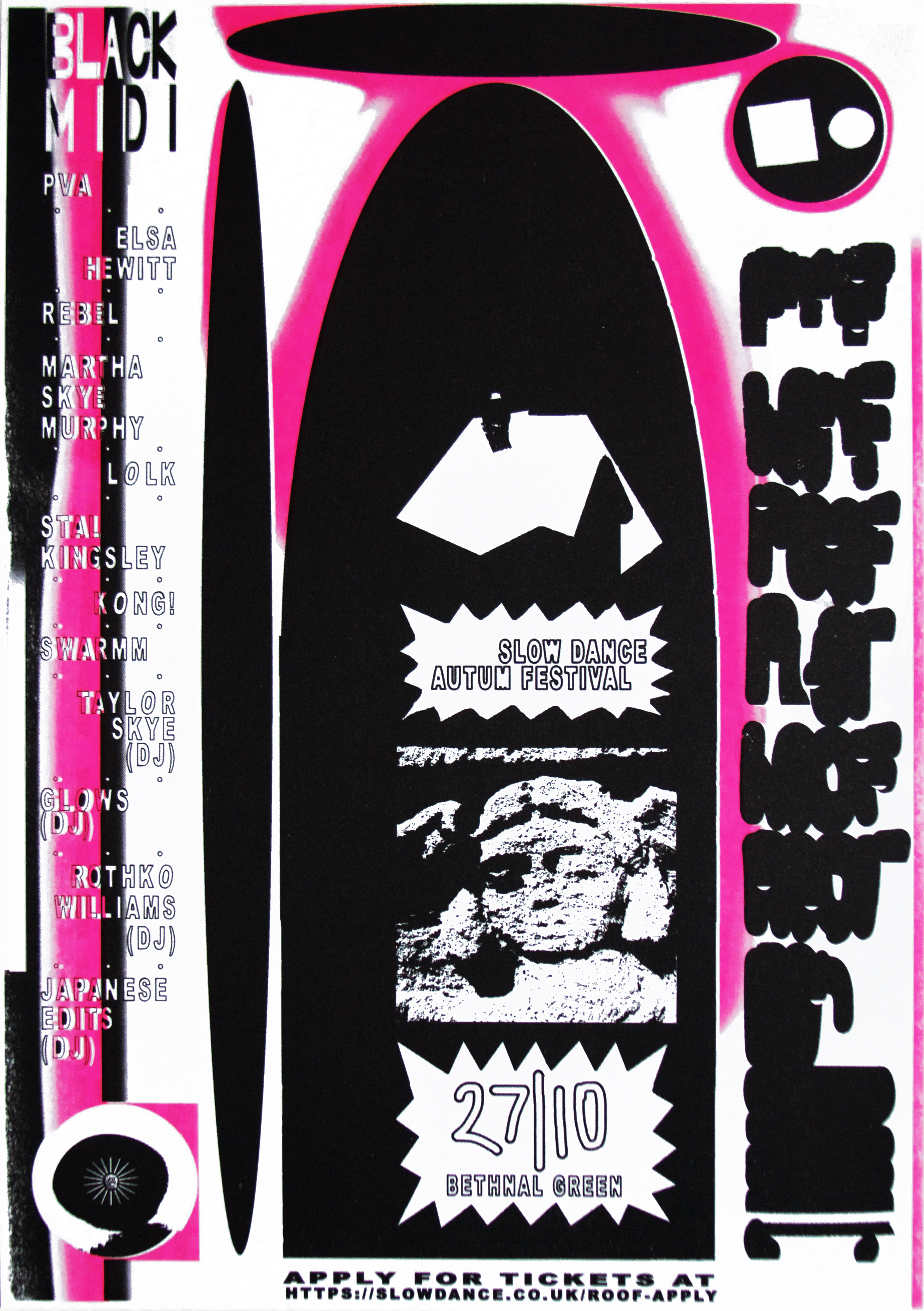 Slow Dance presents:
Slow Dance Autumn Festival
The leaves are falling, Autumn is in full swing, so we are hosting a festival before winter brings us back inside our beds.
A final hurrah
a great time
a festival
Line up:
BLACK MIDI (improv set)
PVA
ELSA HEWITT
THE REBEL (full band)
MARTHA SKYE MURPHY
STAL KINGSLEY
LOLK
SWARMM
KONG!
TAYLOR SKYE (DJ)
GLOWS (DJ)
ROTHKO WILLIAMS (DJ)
JAPANESE EDITS (DJ)
This event is invite only
If you would like to request a ticket email:
roof@slowdance.co.uk
with your name/names
entrance is a donation of £10
The location will be revealed on the day
DJs till late
Drinks till late
See you there.